EXTERIOR INSECT SPRAYING TAURANGA & MT MAUNGANUI
SWISH Insect Sprayers are equipped with the best chemicals and spraying equipment to ensure a top quality mess free job.
Our spraying techniques ensure we create a barrier around the outside of your house to protect the outside and inside of your home from creepy crawlys and your house looking clean, tidy and cobweb free.
GUARANTEED INSECT REMOVAL
The professional products and techniques we use at SWISH Insect Spraying are designed to kill and remove all insects, primarily spiders, from all window framing, door frames, eaves and guttering.
The commercial grade product that we use has been developed by KIWICARE solely for the New Zealand climate and unique insect species.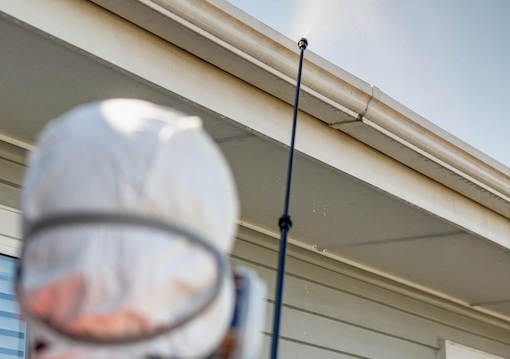 The product that we use on your house is designed to not only kill all existing insects and spiders on your house but also create an ongoing protection for around 9 months.
The spray is designed to evaporate upon application leaving the active ingredient to invisibly prevent new spiders or insects from settling on your house.